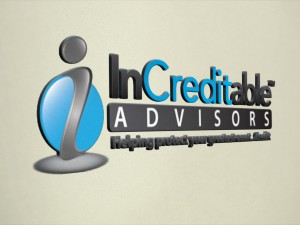 Debt validation is the legal means given in the FDCPA to force a debt collector to prove the validity of a debt.
To help explain why debt validation is necessary, I'm going to tell a little story. When I was in school (and we don't want to talk about how many years ago that was) one of my teachers played a game with the class. They took someone out in the hall and whispered a phrase to them. It was that person's job to pass that phrase on to the next person who came out into the hall, and this process was to continue until the last person from the classroom had been given the secret phrase.
The phrase was a common quote from a well known portion of U.S. history. Everyone in the class had probably heard the quote many times before, though perhaps never listened to it in detail.
And to the first few people who went out into the hall, I imagine the quote sounded familiar. As things kept going, however, everything seemed to fall apart.
I don't remember what the quote we ended with was, but it was absolutely nothing like the original one whispered in the hallway by the teacher, and I do remember it was nothing like ANY of us had ever heard.
It was a jumbled mix of words that evolved from earlier mispronunciations and omissions that led to the complete butchering of a favorite quote from our nation's history. Perhaps you've played that game before, too. But what does it have to do with collections and debt validation?
Here's the moral of the story:
When information gets passed around, it tends to get screwed up. Details get lost. Words get mispronounced. It's very possible that by the time it reaches the final set of ears, someone is going to get the wrong message.
Collectors and junk debt buyers are playing an information passing game with creditors and other junk debt buyers. If a debt has been bought and sold several times, it's more likely that the message will have been messed up somewhere along the way.
"But the information is digital," you might be thinking. The fact that they are passing digital information around shouldn't make us feel any better about accuracy.
File formats differ, computer systems differ, and the competence of the people who use, design, and maintain those systems all differ.
When a debt collector purchases a bad debt, they basically get a name, and account number, and an amount. Sure there might be some other details there. (Like hopefully a date or two that are somewhere near accurate.)
What I'm saying here is that they don't have a lot to go on in the first place, and if someone along the way has somehow jumbled the message, then there's a good chance that a debt collector will end up trying to collect on a debt that is in one way or another invalid.
This is why debt validation exists.
You probably don't need me to tell you that when things get jumbled along the way, it almost never happens in the consumer's favor. Dates get changed so they're more damaging and certain numbers have a way of magically growing.
Debt validation puts the burden of proof on the collector to assure that the details of the account are correct and that the collector does indeed have the legal right to collect on the debt.
Whether the debt belongs to you or not, whether or not the account is yours… it doesn't matter. You have a right to ask the collector for legal validation of the debt.
And just what IS a valid form of validation?
That's a whole separate discussion that we'll tackle another day!
The credit bureaus are already notorious for ignoring disputes and giving consumers the run around. The system is already heavily slanted in favor of the bureaus and the banks. For more information about fixing your credit please visit us at www.creditindy.com or call today for your CONSULTATION at 317.202.1297
Social Share