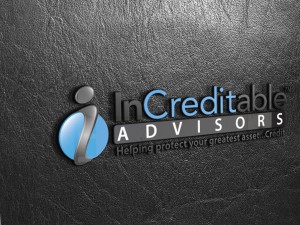 What You Should Know About FICO 9
In early August 2014 FICO, there were several key points about the score that went uncovered, until now.  Here's what you don't know about FICO 9, but really should.
It's not just one score
FICO 9 isn't just one credit score, but rather a new suite of credit scores.  There are now four "flavors" of the FICO score being redeveloped by the company. They are: FICO Auto, FICO Bankcard, FICO Mortgage and a Generic FICO score. And because each credit bureau gets their own suite of FICO scores each time it's redeveloped, FICO 9 means there will be 12 new FICO scores:
4 new scores x 3 credit bureaus = 12 new FICO scores
Residential Rental History….
A few years ago Experian began adding residential rental history to their credit reports. Recently TransUnion announced they'd be doing the same. That's great news for consumers who have little to no credit history BUT pay their apartment rent on time and want their credit reports to reflect them doing so. All FICO score versions prior to FICO 9 did not consider rental tradelines, even if they were on your credit report. FICO 9 will consider these accounts.
When FICO 9 Will Become Available?
The word on the street is that FICO 9 will be available sometime in the fall of 2014 or in early 2015 (as of today 8/4/15, it's currently not being utilized). Why the varying release dates? The answer is because FICO doesn't control when their scores will become commercially available because they don't sell their own scores. The credit bureaus sell FICO scores.
Because the FICO software is installed on the mainframes of the credit bureaus, the bureaus are the ones that will make the score available when they're ready to do so—not FICO.
Zero Balance Collections Will Be Ignored-
There still seems to be some confusion about when a collection will be ignored by FICO 9. FICO 9 will ignore all collections as long as they have a "zero balance". Their press release suggests that all "paid" collections will be ignored. The assumption then became that only paid collections and not settled collections would be ignored, which is incorrect. According to FICO, any collection that has a zero balance will be ignored—regardless of whether it was "paid in full or settled". The collection agency community has to love this as it acts as an incentive to pay or settle your collections.
You're going to See Radical Score Differences in Some Cases
Whenever a new FICO score is released it's expected that your score from the new model will be different than your score from the older models. But, you would also expect them to be very similar. For example, someone who had a FICO score of 780 under FICO 8 would be expected to score slightly higher with FICO 9 and that will happen.  But, you will also see consumers with drastic differences in scores from FICO 9 as compared to any of the older score versions. Here is an example:
Joe Consumer has a great credit report except for several paid collections that are all less than two years old. Under FICO 8 and all older score versions, Joe would have a very poor score, perhaps even in the 500s. With FICO 9, with the same credit report, Joe could easily score above 800 because all of those collections are being ignored as they've been paid. The difference in scores is so radical that it tells a completely different story about the consumer. The older score suggests, "It wouldn't be smart to lend this guy any money" while the new score suggests, "Bet the farm on this guy because he's never going to miss a payment."
The challenge for FICO is explaining to lenders which of the two scores are actually the "right" score to use for underwriting. They have to say that the newer score is the valid score because it's their latest and greatest. But that would also suggest that the score the lender has been using for the past however many years was also horribly wrong about that particular consumer's risk level.
Ignored Collections are still on the Credit Report
Yes, it's great news that collections that have a zero balance will be ignored. What nobody is talking about, however, is that the collections will still be physically present on the consumer's credit reports until they've hit their seven-year reporting limitations. And while the scoring model will ignore them, lenders certainly don't have to follow suit. It's entirely reasonable to expect that lenders will continue to have concerns about debts that have gone to collections, despite being paid or settled. And, they can still hold those against the consumer and deny them credit or saddle them with less beneficial terms.
Stay tuned for next topic on why there is a "credit score arms race happening."  If you or someone you know needs help with their credit reports in Indianapolis" contact us for a free review today. We are Indianapolis's only Full Service Credit Consulting Company, InCreditable Advisors, please visit us at www.creditindy.com or give us a call at 317.202.1297 to schedule your appointment today.
Social Share