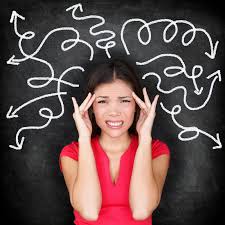 Dear InCreditable Advisors,
Why does TransUnion say my credit score is 733 when myFICO says my TransUnion score is 689? I pulled both scores on the same day. Both credit reports contain the same information. Which score is right, and which one are lenders going to use?
Heather
Indianapolis, Indiana
Dear Heather,
This is a great question and one that's been a very hot topic in our daily consultations with consumers who are interested in understanding there real scores. The reason you're seeing a discrepancy is because you purchased scores from two different scoring systems. The score you bought from TransUnion is their consumer version of your credit score, but it's not your FICO score. Many different websites sell credit scores to consumers, but only myFICO.com is the source for direct consumer access to FICO scores. In fact, you may be surprised to know just how many different credit scores are sold to consumers – most of which are never used by lenders.
This is not to say that getting your credit scores from online vendors is a bad idea. Checking your credit scores from a trusted seller can often serve as a guide for pointing you in the right direction. If you pull your credit score from a reputable source and find that you have a very high score, then more often than not, you'll have a good FICO score as well. Just be sure to check your actual FICO score before applying for a loan – this is the best way for you to know what the lenders will base their terms on.
What does the difference in the two scores you pulled mean to you? Well, don't demand a lender's best rates based on your TransUnion credit score of 733! Your FICO score of 689 is the score you should be basing your expectations on. Generally, a FICO score above 720 will qualify you for good rates on most loans.
Before getting a loan for a major purchase, such as a home, you should check all three of your FICO scores. myFICO.com is the only place where consumers can access all three FICO Scores based on Equifax, Experian and TransUnion data. Most lenders will look at all three FICO scores – one from each major credit bureau – when evaluating your loan application. At that point, don't try to save a few dollars by buying the cheapest credit score you can find. Knowing your FICO scores can help you estimate what your monthly mortgage payments will look like and help you determine if you can truly afford a home.
We know credit scores can be confusing enough without having to figure out if you're buying a FICO score. Many credit scores even try to mimic the FICO score range so they look very similar to FICO scores. Remember that FICO scores always say "FICO" when describing the score. We hope this helps you make sense of your credit scoring options.
Sincerely,
InCreditable Advisors
For more information please visit us at www.creditindy.com and book an appointment today. We are Indianapolis's only Licensed, Bonded & Insured full service credit consulting company, InCreditable Advisors, give us a call today and let us help you improve your credit at 317.202.1297 to schedule your appointment today.
Social Share