InCreditable Advisors helps Indiana Small Businesses and Entrepreneurs establish credit by working closely with industry-trained business credit advisors to analyze and advise on business credit needs.  Our experts understand small business needs, and have developed a unique system to help small business owners establish and grow business credit in order to secure new funding opportunities.
Business credit is very important to help owners establish their business assets separately from their personal assets.  The more money a business owner has access to, the more likely they are to succeed.
8 out of 10 small to medium sized businesses
are being denied business loans when applying at local banks or conventionally.
In today's economy, lenders are not so eager to give small business owners access to money. Even when a business meets all the lending requirements, many conventional banks still refuse to lend money and don't disclose to the applicant the reason for the denial, they simply tell them no.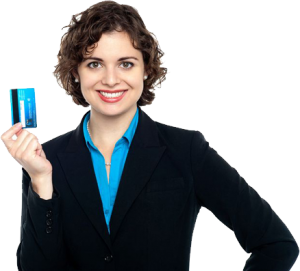 Our Indiana Business Credit Building Program offers our Small Business owners and Entrepreneur clients access to the most legitimate options that are available today. Many are not offered through conventional banks and are not programs that most people are familiar with or would be able to find on their own.
Small Business Credit Features Include:
Help with The Name of Your Business
Assistance with The Business Address
Advice on Choosing a Business Entity
Federal Tax ID Number/ EIN Number
Telephone Services
Company Logo Assistance
Website & Professional Email Address
Business Licenses
Business Compliance Checklist
Unique Access To 30 Plus Core Business Credit Building Products That report to your Business Credit Reports
Effortless Guide Towards Building An Excellent Business Credit Score
Exceptional Capacity To Utilize Business Credit With Well Known Companies Like: American Express, MasterCard, VISA, BP, Staples, Lowe's, Home Depot, Costco, Wal-Mart, Sam's Club, and More
Help with building up Business Credit The Right Way
Interface Access To Monitor Business Credit Building in Real Time From The Business Credit Reporting Agencies
Establish a DUNS Number
Assistance with Establishing Business Credit Reports
Receive Brilliant Advice From Highly Trained And Certified Business Credit Advisers