In today's credit driven society, many Americans are concerned about their credit score, and rightfully so. Good credit is required for everything from home ownership to even obtaining security clearance.  How can one protect their credit score? InCreditable Advisors can help!
We will educate you on your credit, credit reports, and credit scores
We will explain how you can correct any errors on your credit profiles
We will evaluate your credit reports and help remove unverifiable items and inaccurate errors that are lowering your scores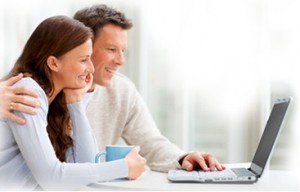 Credit Building – We can help you rebuild your credit by connecting you with the right products without the excessive fees
Credit Report Analysis – We review all three credit reports and then assess the credit scores and rating of the consumer's credit profile. This is a critical step in analyzing credit reports because most credit damage claims implicate the creditor or a collection agency.
What InCreditable Advisors Does For You!
InCreditable Advisors offers a Premium Plan with a wide range of services including the best credit repair solutions.  Premium Plan features include:
Review the credit reports from each of the 3 major credit bureaus
Automatic Email Alerts of Changes to your credit profile
24/7 Client Portal Access
Mobile Apps
Credit Monitoring with scores from Experian, TransUnion and Equifax each month
Online Personal Dashboard to Manage and Track Your Progress
Credit Score Tracker and Analysis