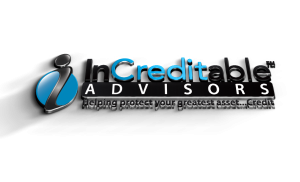 The best credit repair services in Indianapolis
We raise your credit score by removing outdated, unverified and inaccurate negative items from your credit reports while giving you the best sound advice on what you can do to raise your score by adding positive trade lines, even if you currently have poor credit scores. It's not as difficult as you might think. Our state of the art web based software system allows you to keep track of the progress of your file 24/7. In fact, every time a change is made to your account, we email you to let you know. You are always involved.
We use our knowledge of consumer credit laws and years of communication skills in crafting letters that get results for our clients. Unlike other Credit Repair Services, we create many customized letters where we feel it will generate better results.
We fight for you to remove or correct negative inaccurate, incomplete, or, unverifiable accounts to give you the optimal credit profile to achieve higher scores and lower interest rates and work to get you approved for the credit loans you need. Now you can have a true credit expert on your side who is a certified credit repair expert and a certified FICO professional to work on your credit repair and restoration. Our motto is Better Knowledge – Better Tactics – Better Results
Time Frame for Results
Our services last for up to 6-9 months. Because we go after inaccurate, outdated and misleading negative information very aggressively, we have a short term program that can produce results quickly for our clients. Many of our clients come from the mortgage industry and they need fast results. Most items removed typically come off in the 60 to 90 day period. Unlike, the BIGGER credit repair companies that you see all the time on TV or on free credit score platforms like Credit Karma & Credit Sesame to name a few. Offer lower monthly fees but results can take up to 12-18 months to see any improvements, if any at all.
Our Pricing
Since we work on a case by case basis, and every consumers credit profile is completely unique in its reporting, therefore making it impossible to quote an accurate price without analyzing all three credit reports first. Again, like the BIGGER credit repair companies that are out there can give you a quote over the phone in seconds without even looking at your 3 credit reports.  Every consumer who inquires will get the same fee quote of $100-$119 a month and when you try to call in to cancel because of slow progress they offer you an even lower price to keep aboard. How can that be you ask? Because they use the same template letters for every one of there clients, thus getting very little results and its a very slow process. And if that isn't bad enough, how about that they only work on 1 credit bureau and not all three credit bureaus as InCreditable Advisors do. So we highly encourage every consumer to please schedule a Book a credit consultation for a Good Faith Estimate on the cost to handle your unique credit profile. Our clients experience on average a 75-100 point increase in their credit scores within 6-9 months in which can save you hundreds of thousands of dollars over the life of a home loan.
Our Past Success Rates
Just a 20 point FICO increase can mean the difference of tens of thousands of dollars in interest paid over the life of an average priced home. We, and our associates, have a proven track record of raising FICO scores quickly and effectively to give our clients better purchasing power.
In an audit of our 2015 clients, almost 28% of them got 100% of the items we went after deleted. Average deletion/correction was 76.4% overall
Average FICO score increase in 6 months: 60-100 points
Score increase in 35 days
10 points or more 91%
20 points or more 73%
50 points or more 21%
100 points or more 10%
Score increase in 90 days:
10 points or more 97%
20 points or more 82%
50 points or more 33%
100 points or more 22%
There are too many factors that make up the credit score, so it is impossible to give you an accurate prediction of how much your score will increase. Since we do not know for sure which inaccurate items we are going to get removed, it is nothing more than a guess for us to tell our client how much their score will increase, and it would be illegal based on the Credit Repair Organizations Act for us to promise any specific result. As a company we'd rather tell you the truth, educate you, and allow you to make the best decision possible. What we can promise you is our efforts and education are unmatched, and our commitment to ensure your satisfied is what will ensure you're not only happy about choosing us, but you will also tell others about your great experience working with our team!
For more information please visit us at www.creditindy.com and book an appointment today. We are Indianapolis's only Licensed, Bonded & Insured full service credit consulting company, InCreditable Advisors, give us a call today and let us help you improve your credit at 317.202.1297 to schedule your appointment today.
Social Share