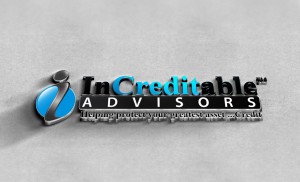 The Credit Scoring Arms Race Continues…..
Earlier this year Fair Isaac, the company behind the FICO credit scoring system, announced the latest generation of their credit scoring software. The new suite of FICO scores, called FICO 9, is a standard redevelopment of their commonly used credit scoring models. FICO 9 models will become commercially available this fall and will assess collection accounts differently than any of their prior model versions.
The new scoring system, which will be made up of 12 new scoring models installed across the three national credit reporting agencies, will likely take years to obtain a critical mass of users as adoption is expensive and time consuming. However, when lenders do begin to implement the new model they will likely see a trend toward higher scores as FICO 9 will discount or completely ignore certain types of collections.
Right now all collections, paid or unpaid, are being seen and considered by the FICO scores as equally derogatory and damaging events. However, FICO 9 will ignore collections that have a zero balance. And, the new scoring system will not penalize consumers as drastically if their collections are for defaulted medical debt. Unpaid collections for non-medical debt such as credit cards and utilities will not be discounted in their treatment.
FICO's choice to ignore paid collections brings them in line with the newest version of the VantageScore credit score. Last year VantageScore Solutions introduced their newest model's version, which also ignores collections of all types that have a zero balance. The two competing scoring platforms collectively have almost 100 percent of the credit score market in the U.S. "FICO's announcement appears to be a competitive response to the traction that VantageScore 3.0 has garnered amongst the largest lenders in the country, and changes to the new FICO model apparently try to remedy many lender and consumer challenges already addressed by VantageScore.
FICO's new scoring logic will help some consumers more than others. "The median FICO Score for consumers whose only major derogatory references are unpaid medical debts is expected to increase by 25 points," according to the company. Consumers who have pristine credit reports but for medical collections will also likely see their scores skyrocket when those collections are paid, settled and then eventually updated to show a zero balance, as they'll be ignored.
Market availability, however, does not mean immediate market adoption. It takes years for the most current generation of a credit-scoring model to realize critical mass. FICO 8, the most current version of the FICO score, has critical mass but it was also made commercially available in July 2009[1].
When the new model becomes available lenders in almost every industry would be able to convert to it under their own time frame. The one exception is the mortgage industry. Fannie Mae and Freddie Mac dictate what scoring model versions can be used in their underwriting systems. As of today all Fannie and Freddie mortgage loans are underwritten using FICO scores that are one generation off the most current.
When FICO 9 becomes available the GSEs (Government Sponsored Enterprises) will be two generations off the most current. That means consumers who have medical collections and/or paid collections will get no score improvement value when they do apply for a mortgage loan.
Finally, just because you build it doesn't mean they'll come. Lenders don't adopt or transition to new scoring models because of press releases about how collections are treated. Instead lenders adopt new scoring models because sophisticated head-to-head testing shows they reduce default losses while maintaining revenue better than older or competing models.
There's one more thing that might render this whole issue of how credit scores treat medical and paid collections meaningless.  Just because the FICO and VantageScore credit scores ignore or discount the impact of medical and paid collections doesn't mean that the collection won't still pose a problem. The collection(s) will still be present on the consumer's credit reports so lenders can still consider them in their underwriting guidelines.
If you or someone you know needs help with their credit reports in Indianapolis" contact us for a free review today. We are Indianapolis's only Full Service Credit Consulting Company, InCreditable Advisors, please visit us at www.creditindy.com or give us a call at 317.202.1297 to schedule your appointment today.
Social Share