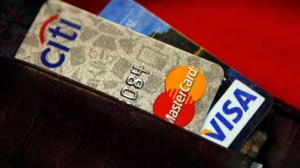 Step 5—Minimize New Credit
This last factor counts for the final 10 percent of your credit score. It's similar to the factor that weighs the ages of your accounts, but lenders have a very different reason for being interested in this "new credit" issue.
They care about account ages because the longer you have been making timely payments on your accounts, the more likely it is that you will keep up this behavior.
They care about this last factor, new credit, because if you have very recently applied for additional credit, it's more likely that you have reached the edge of your ability to handle all your monthly obligations (or that you're getting closer to the edge). Of course, once you establish your ability to handle your new account over a period of a few months, it becomes obvious that you weren't at the edge after all, and the concerns lessen.
Here are the considerations that the scoring model takes into account:
The length of time that has passed since you applied for a new account,
The length of time that has passed since you actually opened a new account, and
The number of new accounts you have opened recently
Here are a couple of tips for dealing with this last factor:
You should open accounts early in life and keep them open if you can.
Don't let vendors check your credit unless you are serious about a purchase. The Credit Reporting Agencies see this as a new credit application and count it against you.
Finally, you should be guided by the same considerations that we detailed for you in the previous steps discussed in earlier blogs. They all apply with equal force here.
To learn more about improving your credit call InCreditable Advisors today at 317202.1297 to schedule a consultation with one of our friendly credit advisors.
Social Share