tag :
credit and repair
,
credit repair
,
credit repair advisors
,
credit repair agencies
,
credit repair companies
,
credit repair company's
,
credit repair services
,
Credit Score Experts in Indiana
,
Credit Score Experts In Indianapolis
,
credit score repair
,
fix poor credit
,
Indianapolis Credit Score Experts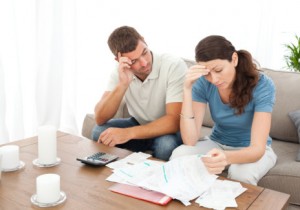 Unfortunately, we live in a credit driven society in America and without good credit, you have to take a seat in the second-class section of our economy. But, if your credit is a poor, you may not be willing to wait for seven years while your credit report repairs itself.
Many authorities, such as the news media, will tell you there is nothing you can do to repair your credit. Newspapers, magazines, and TV news journals all seem to be unanimous in discouraging you from making any effort to repair your credit before the seven year limit.
How do these journalists explain InCreditable Advisors success? We have repaired over thousand of negative items from individual consumer credit reports in the last year alone. What about the thousands of Americans who have repaired their own credit? Why has the media repeatedly denied the possibility of repairing credit when substantial evidence points to the contrary? Who stands to gain from such a broad campaign of disinformation?
The giant credit reporting agencies and their clients "Banks and Insurance Companies" to name a couple, ; Experian, TransUnion and Equifax have maintained a consistent public relations effort to discourage you from repairing the information appearing on your credit reports. The credit bureaus are especially intent on steering you clear of "credit repair" companies that promise to help you repair your credit. The bureaus claim that these companies "cannot have accurate information removed from your credit report."
If you are like 70% of Americans that have less than perfect credit, you're sure to be interested in the truth about credit repair. There are countless reasons why using a credit repair agency is a good idea. Anyone who tells you not to – to go at things alone – doesn't really know what they're talking about.
A credit repair agency's combination of knowledge and experience can make improving your credit easier. Better yet, it frees you from doing the dirty work and allows you to focus on the things that matter. If you're struggling with debt or are stuck with poor credit, then you might just want to think about hiring a credit repair agency to help you with your problems.
We Fix Credit! And our niche is fixing credit for loan approval. Call InCreditable Advisors today at 317.202.1297 to learn more or visit us at www.creditindy.com
Social Share