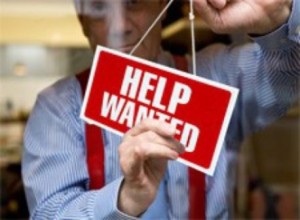 Most Indiana business owners have very high expectations for their businesses, as they should. But with stringent banking standards, capital is hard to come by to help them meet those expectations.
As a result many Indiana business owners put their personal credit, funds, and guarantee on the line to try to finance their vision and dream.
InCreditable Advisors is here to advice you that you can get all the money and capital you need without your personal guarantee, personal funds, or your personal credit.
Let your business finance your Indiana business. InCreditable Advisors can assist you with building your Indiana business credit profile. With the help of our Professional Business Credit Advisors in a matter of a few months you will have access to real usable credit in your Indiana business's name.
This revolving credit can quickly grow to $50,000 or higher within the first 6 months. Many of our clients are then approved for between $100,000- $250,000 in real usable credit within a couple years.
This type of credit is known as business credit and requires no personal guarantee. There is also no personal credit check whatsoever.
So even if you have horrible credit, you will still qualify for $50,000 or more in business credit. If you don't currently own a business, I can help
you get one started.
If you do currently own a Indiana business you might qualify for even more credit depending on how many months you have been open.
You have just been let in on the best kept secrets in business. You CAN finance your business dreams and vision using only your business to qualify, not your personal credit or guarantee.
Call us today at 317.202.1297 to be on your way to $50,000 in business credit approvals. You can also visit us at www.creditindy.com for more information on Indiana business credit.
Social Share